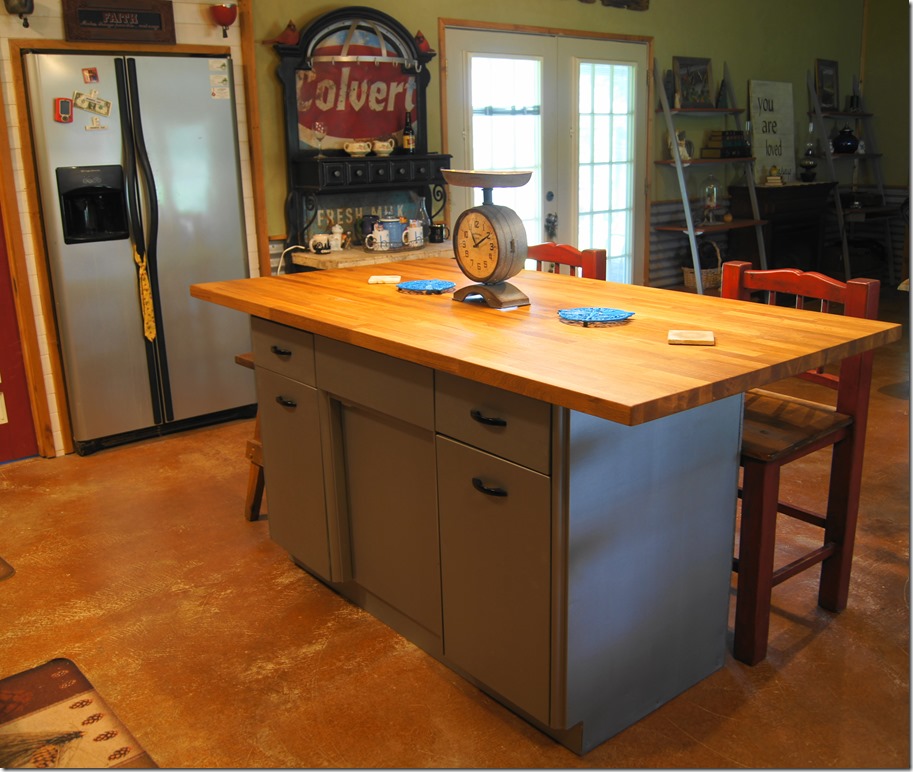 It all started with a cabinet sitting in a friend's pasture. I fell in love and knew instantly we could save this cabinet and  make it a useful piece for our home!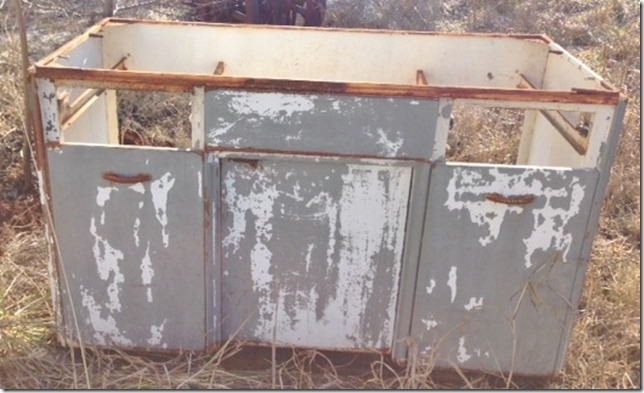 Here is how we found her. I know you think I crazy but I fell in love!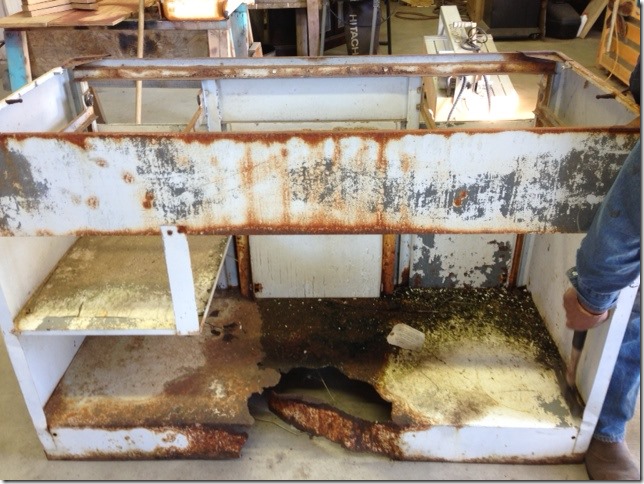 This is the back view. I know it looks pretty bad but I have my (Honey). By the way, he can
work miracles on anything metal or wood!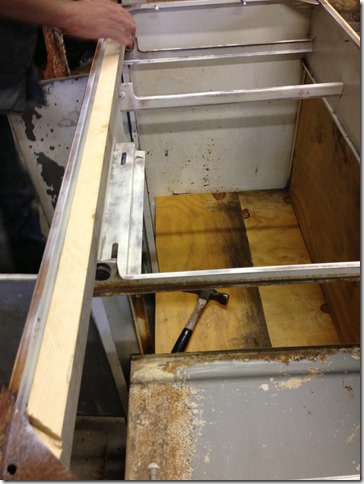 He used plywood scraps to shore up the bottom and backs of the cabinet.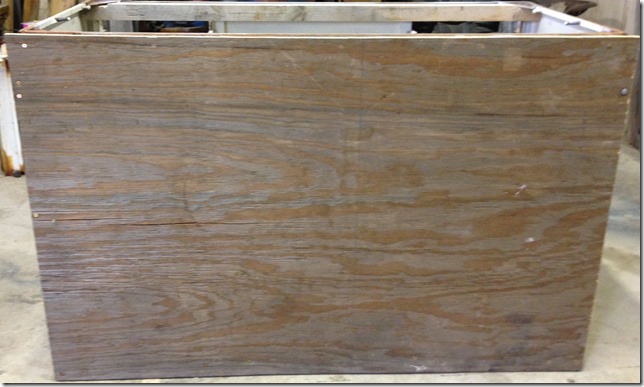 The plywood also helped to make the cabinet square and strong again.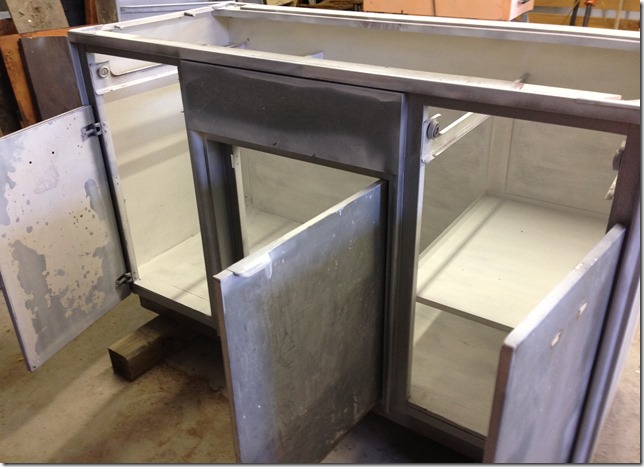 First coat of Kiltz.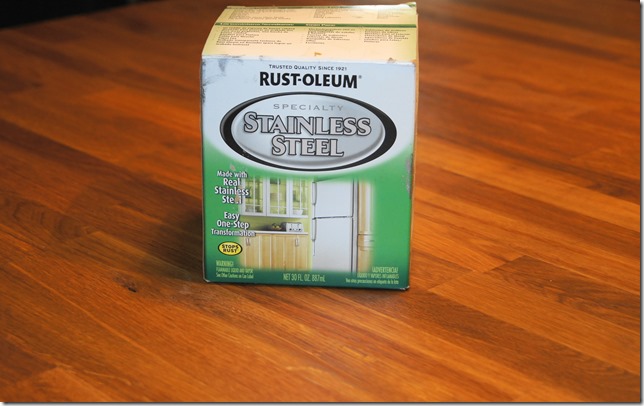 A couple of years back I found three quarts of Rust-Oleum Stainless Steel Paint on clearance at
Home Depot for $5.00 a quart. Yes, I bought all three quarts just knowing one day the right project would come along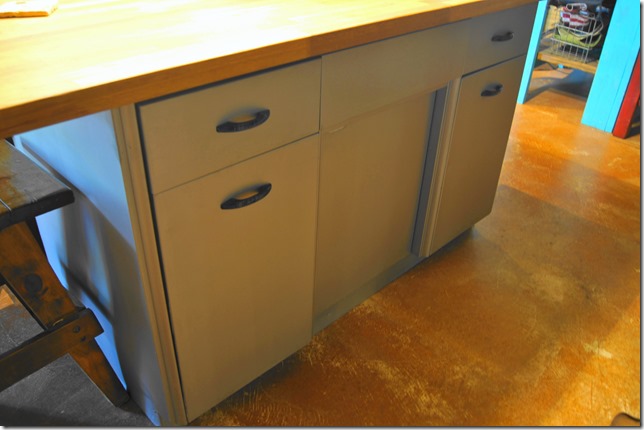 I only used one quart of the stainless steel paint. I wasn't for sure how easy this paint would
go on but I used a four-inch foam roller and it went on like a charm. I also used the paint on the plywood too.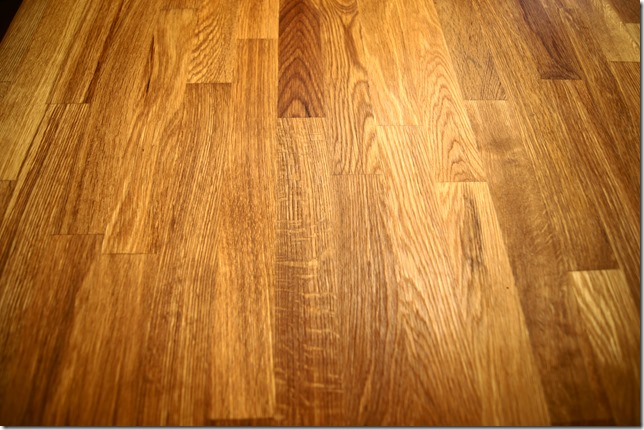 Choosing the material for the top took longer than anything! We discussed many different types
of surfaces but decided to go with the IKEA Oak Butcher Block. It just seemed logical for our rustic styled
home. I think we gave around $200.00 for the 73 1/4 x 39 3/8 x 1 1/2 .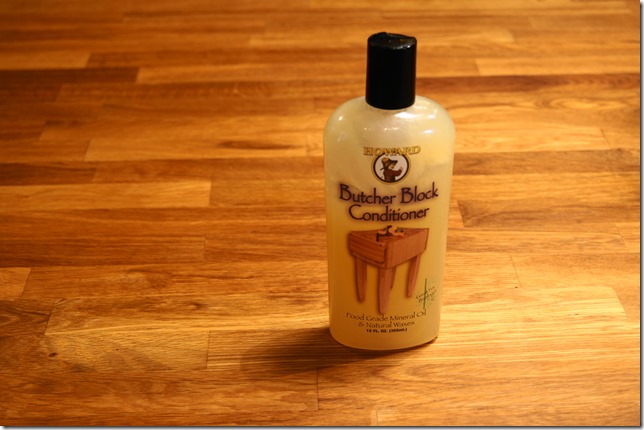 We decided against staining the top because we didn't think it would penetrate the wood very well. I did
a little research and found Howard Butcher Block Conditioner at Home Depot. It is food grade
mineral oil and natural waxes, making it food safe. I have applied the conditioner once a month.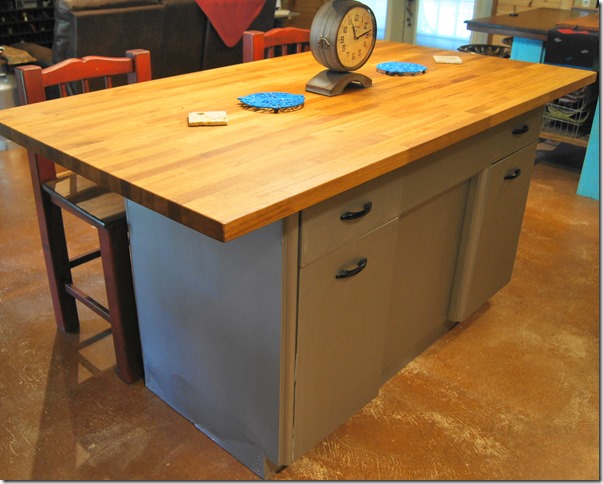 Here are a few photos of the completed island!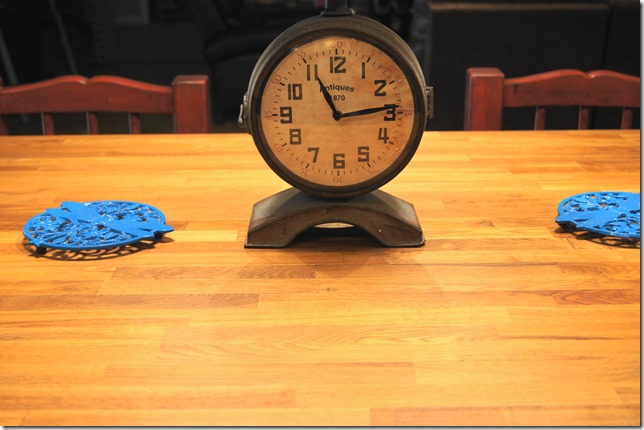 I am so in love with our new island.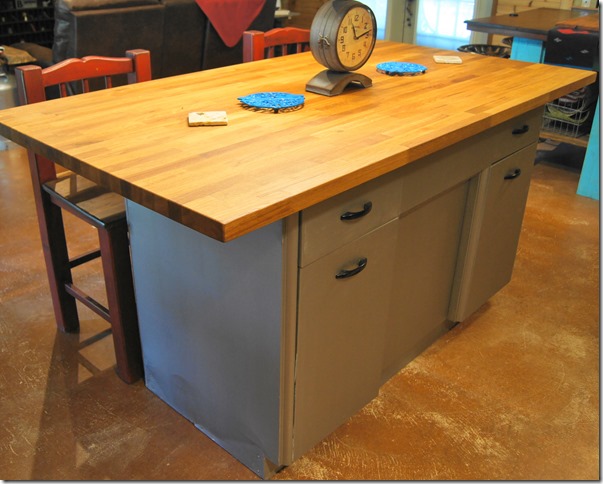 Another angle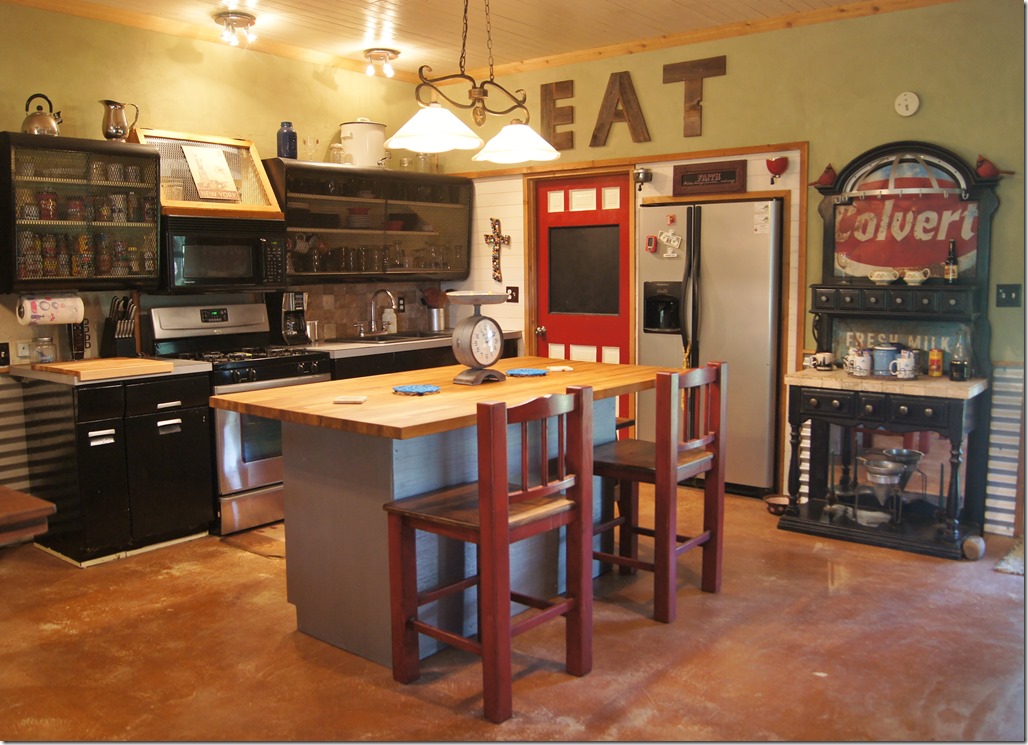 A view of our kitchen. The black cabinets are metal as well so everything tied in beautifully together. As you can see, I do not have a lot of cabinets because behind the red door is a wonderful pantry. That allows us to have more room when family and friends stop by. Nothing better than sitting around visiting with family while you cook. We hope you have enjoyed watching  our rusted out cabinet transform into our new butcher block kitchen island.