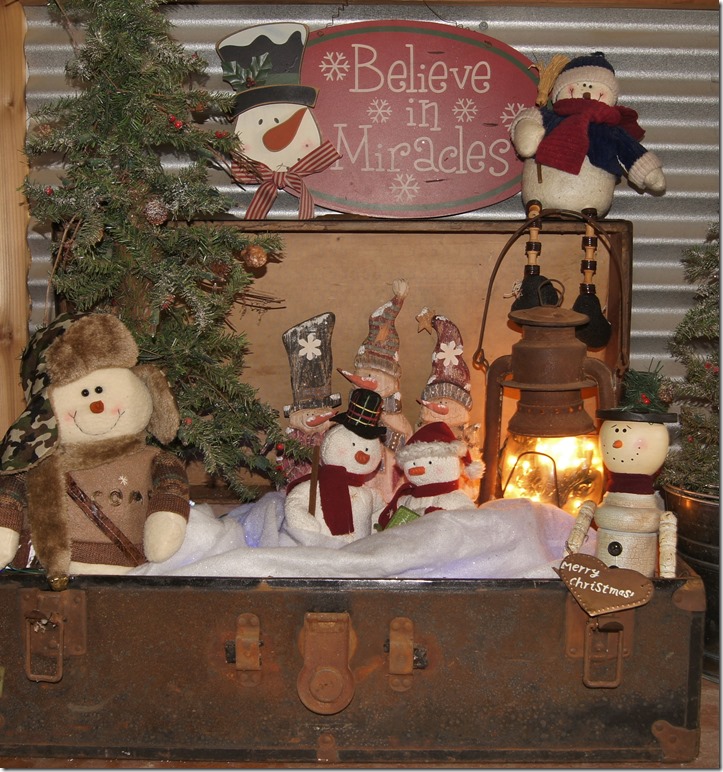 I was trolling Pinterest for unique ways to decorate and noticed several folks were using boxes, buckets and trunks to create, holiday scenes. I bought an old soldier's foot locker at a flea market near Durant, Oklahoma a couple of years ago . I actually  tried to find the soldier's family to see if they might like to have it back. I never heard anything from them so I stored it away. Well, it is time for my soldiers locker to come out of storage!!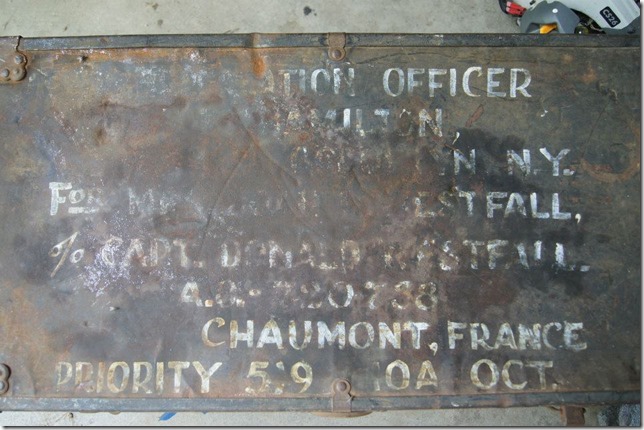 From what I can make out, the locker was in Chaumont, France during World War II
and at some point made its way to Brooklyn, NY.
to Brooklyn, NY.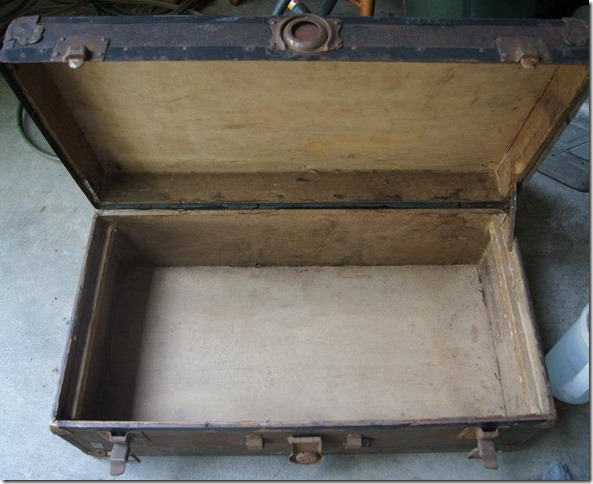 Inside is not in bad shape at all considering how old it is.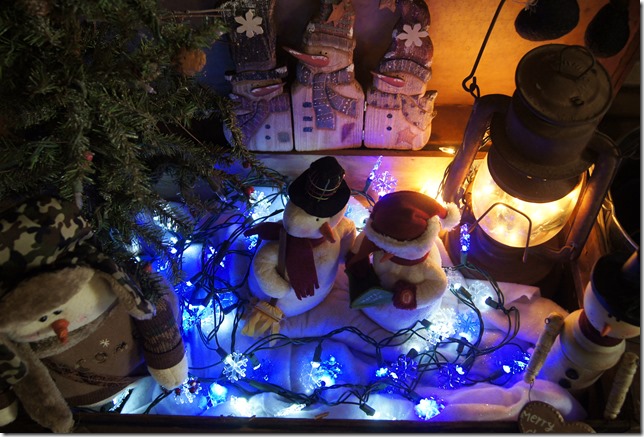 I love all things snowmen so it was a no brainer that would be my decorations of choice!
The tree no longer lights up, making it perfect to use. I threw in a few blue and white
snowflake lights on top of some white material I had and then covered with another
layer of white material.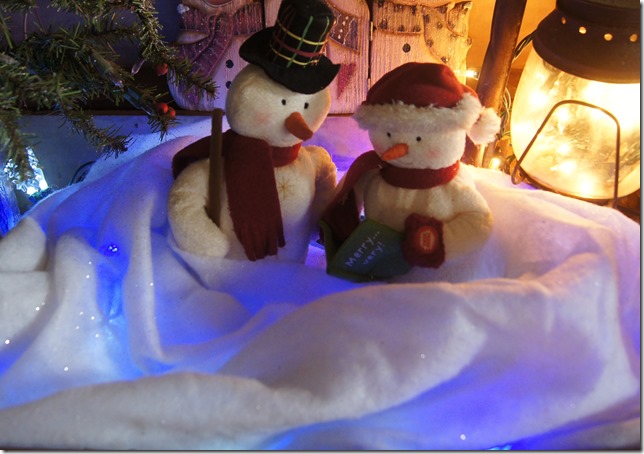 I love the blue glow!!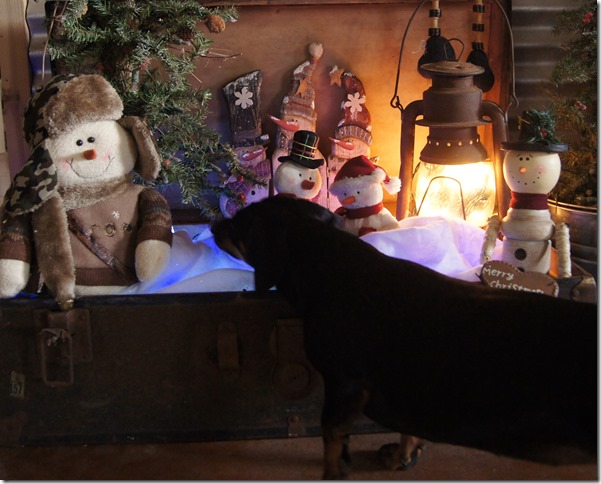 Our dachshund, Idgie Bear just had to check out the little men! Anyone who
has been around doxies, knows they are nosy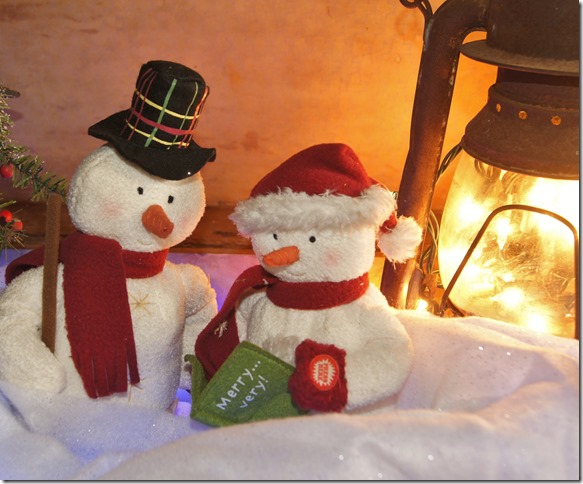 I think the old railroad lantern adds a nice touch to the scene.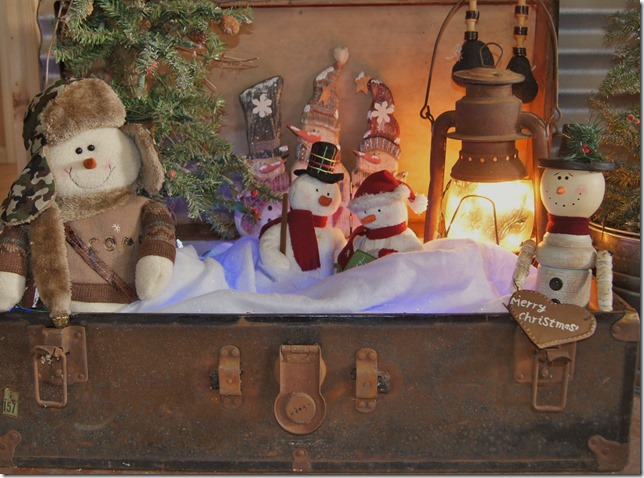 Hope you enjoyed our Winter Wonderland Scene using an old soldiers footlocker!