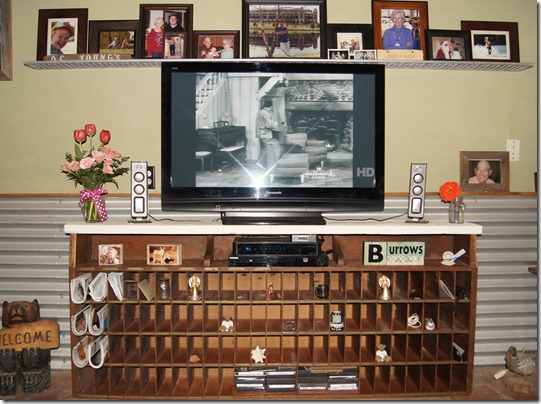 Hi friends! It seems like forever since my last post. I'm sure you all understand how life occasionally throws curve balls our way

Right around the first of the year a curve ball was thrown my way. I somehow tore my right shoulder smooth up and I have since had surgery. One thing about shoulders, recovery is slow. One inch at a time. I am coming up on 8 weeks since surgery. Still not able to do any thing but passive exercises. Therapy is brutal! Always thought of myself as one tough chick but therapy has brought me to the conclusion that I am a sissy girl

I consider myself the luckiest woman in the world, being married to my best friend and honey!! He has helped me complete two projects that I had on my to do list and I want to share one with you today, just in time for Mothers Day!!!! I hope this post shares just a little about two of the most influential women that honey and I ever had in our life. They are dearly missed!
This is an old letter sorter from the Fitzhugh, OK Post Office back in the early 1900's. The beauty of this postal letter sorter is very personal. The Postmistress in 1930 was my husbands great-great aunt, Nora Childress. The story doesn't stop there, the next Postmistress, Thelma Hart was the one who gave my dear mother in law, Helen her first job working for the Postal Service! The woman who followed mom was Florence Stephens, who happens to be my best friend's mom. Can you imagine how much this piece means to us? With so many special women having worked using this sorter, I had to come up with a way that I could use it in my home and yet it be functional. I decided on a tv stand/what not shelf. I want to apologize for the pictures not being quite up to snuff but with one good arm, I have to use my IPhone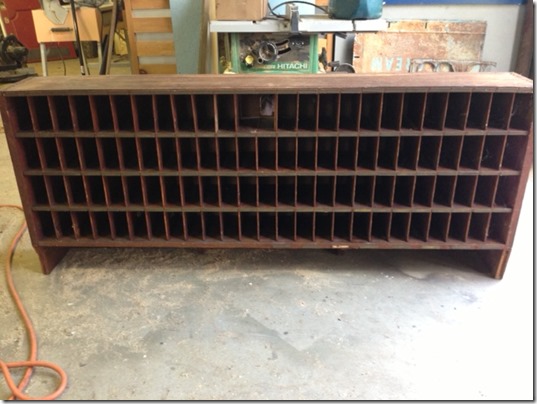 This is how it looked when we got it home.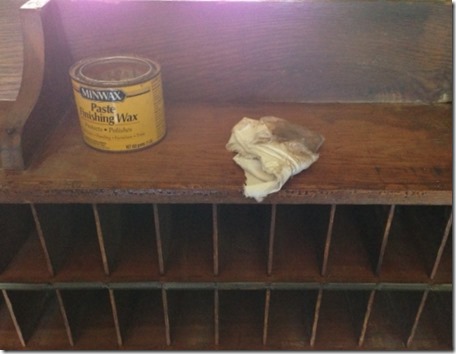 There really wasn't much to do to the letter sorter other than waxing and adding a board to the top for a mantle look. There was no way that Icould have painted this baby. The letter sorter is made out of oak!!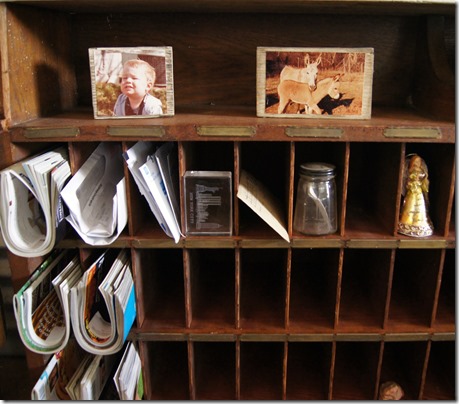 First thing I decided to use a few of the slots for mail!!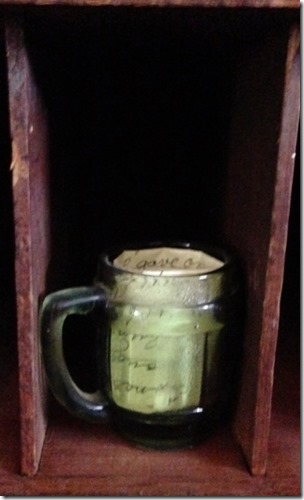 The next thing I wanted to display was a small souvenir with a note inside that my mom wrote. My mom knew how I loved anything that was family related.
Here is a photo of the note. My mom is no longer with us. I will treasure this forever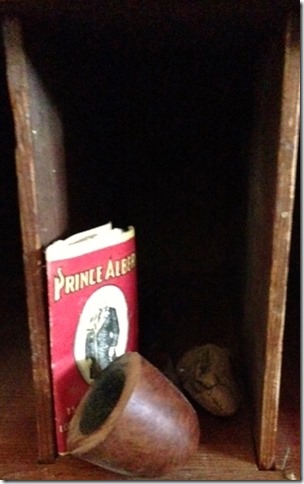 What a great place to display my Grandpa Webb's pipe.
Now this little diary also has a spot in my repurposed shelf. It was my mother in law's diary! On this particular page she tells the story about driving the car to school. At lunch she and her two best friends Kay and Sue wanted her to drive around the block at lunch and almost had a wreck. What makes it funny is the store was across the street not 200 yards away from the school. I guess wild and crazy girls just being cool! Mom, Sue and Kay remained close friends to the end!! Mom is now residing in her heavenly home!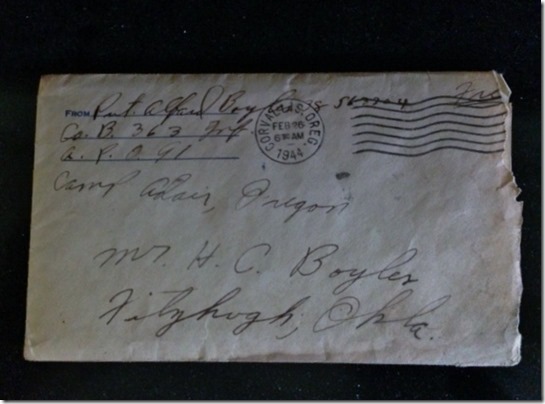 This letter was delivered through the Fitzhugh, OK Post Office, 1944. They are of no relations but the gentleman that gave me the letter sorter thought I might enjoy displaying the letter, he thought right!!!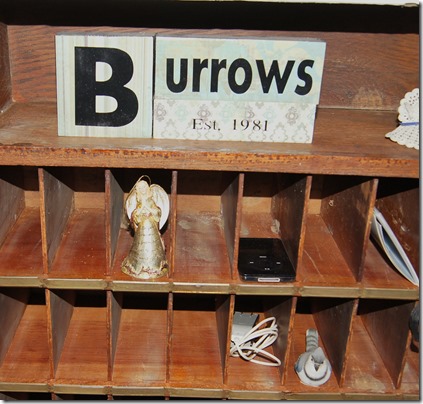 Great place for my iPod, chargers and remotes too!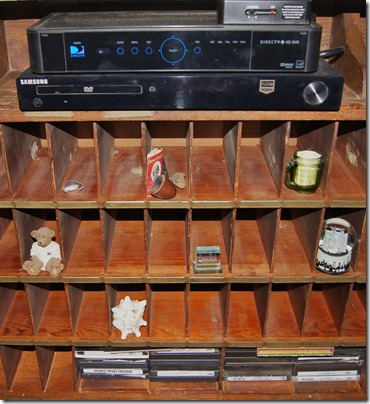 Holds our cable boxes and movies at the bottom.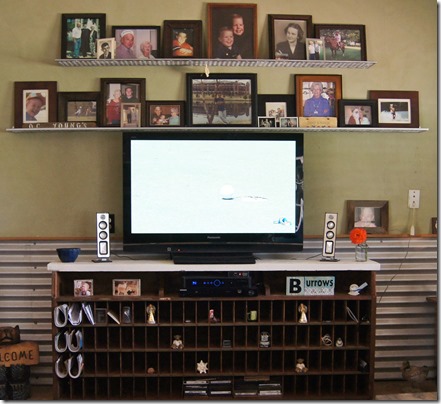 Another shot of the finished product

Our moms, Margaret & Helen. They are angels in Heaven now and will be forever missed. Happy Mothers Day