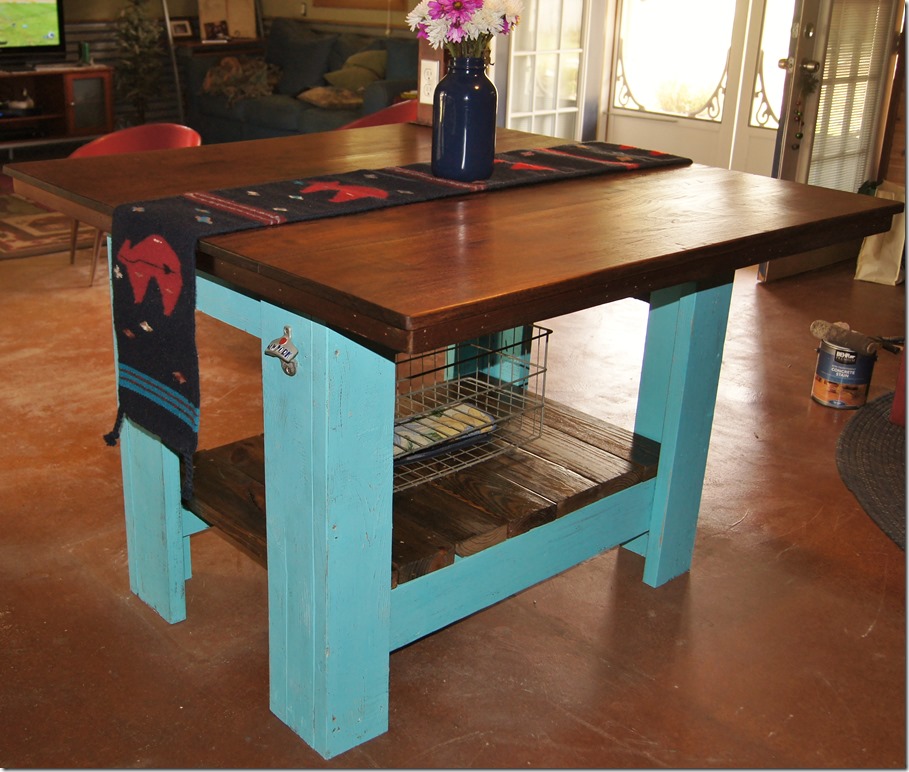 One thing you will learn by reading my blog, nothing ever stays the same for very long! I love change and I really love to change things in and around the house. Don't get me wrong, I love for Honey and I to create using discarded materials. Come with me and I will show you how we built this 4'x4′ baby from other folks throw away wood.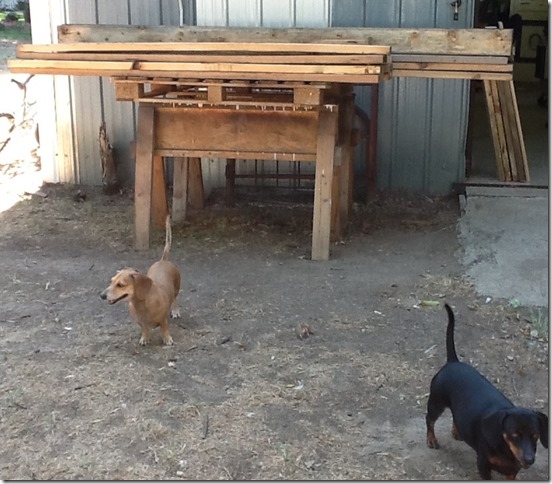 It all started with a pile of pallet wood. You will also see that anytime the
camera comes out, our doxies love being in the shot!!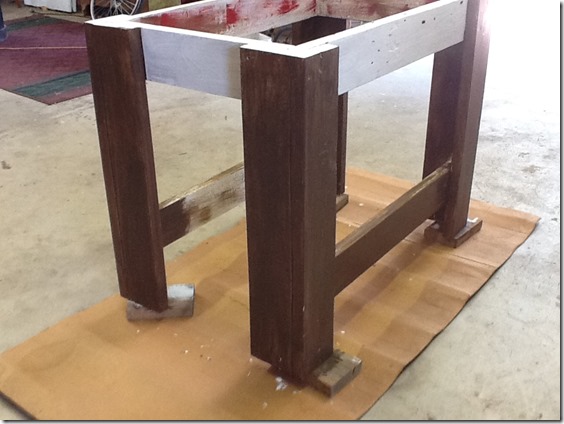 My honey built the base out of the 2×6 pallet wood and I put a white primer on
and then a base coat of brown. I wanted the base to have a distressed look,
so I layered a few different colors.
I finished with a coat of Behr turquoise paint. I sanded till I got the look I wanted.
We really didn't have anything on hand that we thought would look good
and make a durable top. I started making call to sawmills in our area of Oklahoma.
I found out real quick that most mills close on Saturday, especially during
the 100 + temperatures. I found one in Shawnee, OK and the owner agreed
to meet us to show us what he had on hand. I chose this Walnut rough cut
lumber. I hardly ever do things the easy way.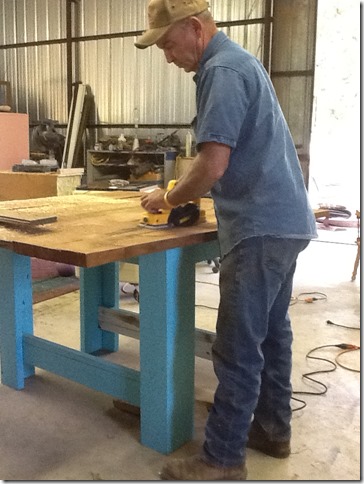 Honey pulled out the electric planer. He planed
and planed. He wasn't making a lot of progress. We decided to see if our local
cabinet shop would run it through their planer. It only took them about an hour!
Wouldn't you know that I would pick the four boards that were varying in-depth and warped.
For some reason, I could the potential in those boards.
Got to love my honey. He usually just smiles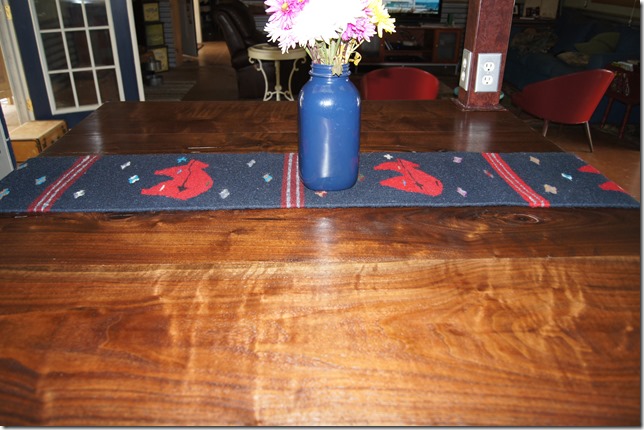 This is one of the many projects we did before I started the blog. I am missing pictures
of a couple of steps. I used Watco Walnut Danish Oil to finish the top. I decided that might
hold up to every day use, so I put on Minwax wipe on poly to finish the island top.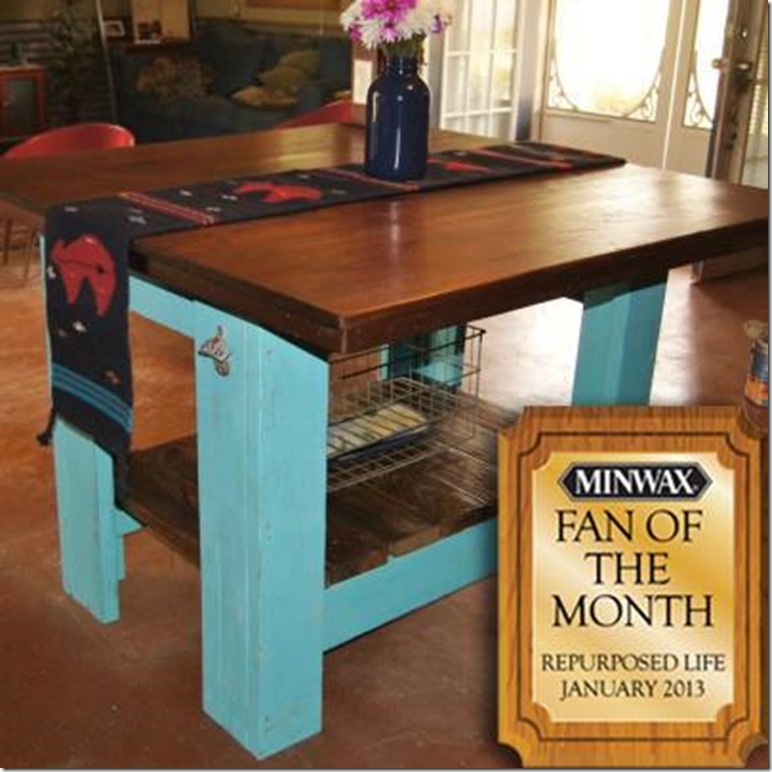 To top off all the fun we had planning, building and finishing the island together, Minwax awarded
our repurposing project, Fan Of The Month