A few weeks back I scored a neglected bakers rack. I 'm really not sure if
Honey shared my vision but he was a true team player because
I could not have done it without him!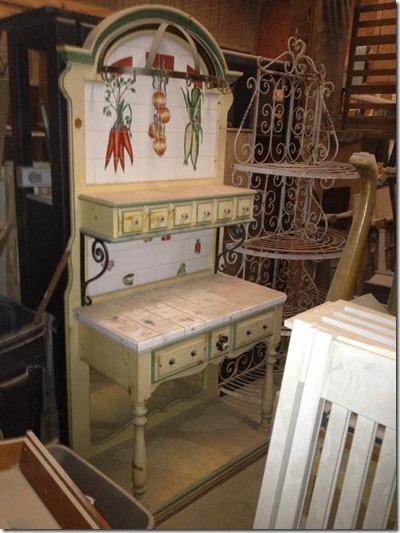 This is the way we found this diamond in the rough
and the price was right too!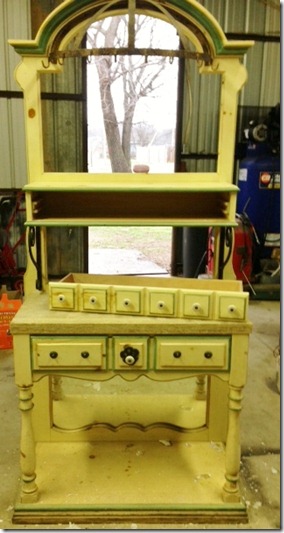 First thing we did was remove the ceramic backs from
the bakers rack and sand it down.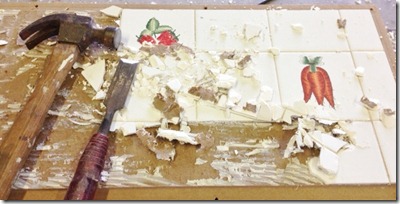 I started chipping away at all the ceramic tile on the
counter and on the backs. I had worked hard
and had the countertop done by the time my Honey
made it home for work. He comes in and smiles
as he always does and says to me, I have an easier way
to do that. Oh really…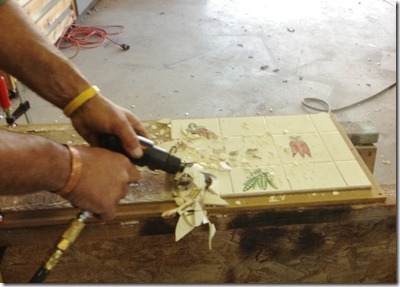 He proceeds to pull out some gadget from his tool box,
hooks it up to the air compressor. I'm thinking to myself,
really

. At least I learned something new! I enjoy learning
something new every day but really…Where was he a couple
of hours ago. Enough, on with the project.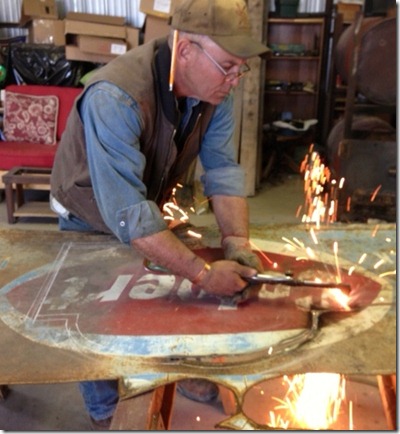 Since he was home and showed me a new tool, I share my plan for replacing the tile on the back.
We've had a rusted old sign lying out by the shop that a dear friend found for us.
The gentleman had used it as a cellar door. The rust was pretty bad and had paint splattered.
I would love to show you a picture of the sign when they brought it to us but that phone is DOA.
We knew one day the right project would come along and we would be able to re-purpose the sign.
Well, this is the project. Honey commenced to measuring
to see if it would work. This is my Honey, using the cutting torch to get the
shape I needed for the backs.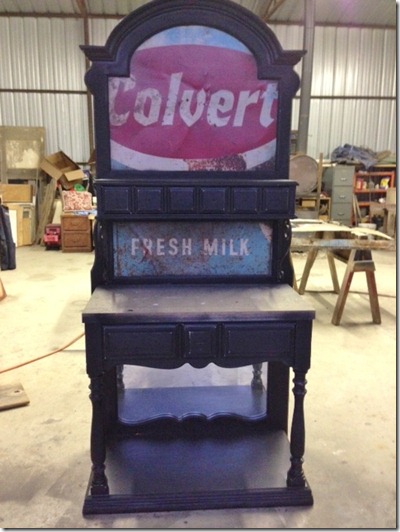 I love the old rusty Colvert Sign and Fresh Milk for the backs!!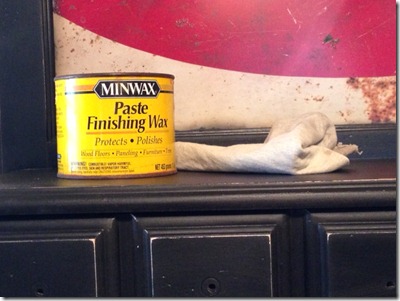 I used Minwax Finishing Paste to protect the finish.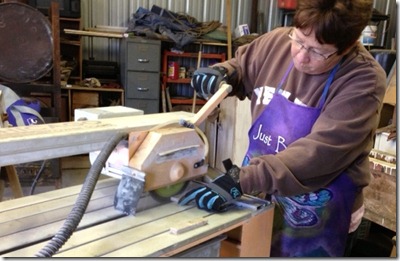 We had a bunch of 4×4 stone tile left over from earlier
projects and I knew that I wanted to do this project with
items that we already had on hand. I used the tile saw
to cut my tiles to the size we needed.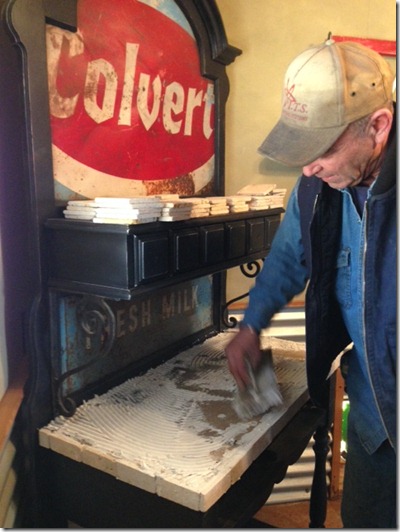 Honey spread the adhesive on for me. I have always cut the
tiles while he did the tough work. This is my first time tiling!
We used pre-mixed adhesive and grout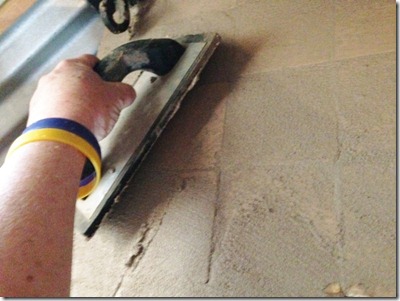 I got so involved in trying to get the tile on the adhesive
and getting everything right that I forgot to take a picture.
Here is the picture of me grouting this morning. I can tell
one thing, I have an enormous respect for professionals
that do this for a living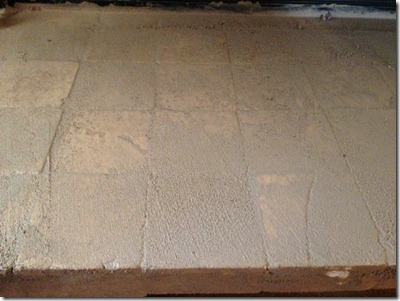 Grout all on!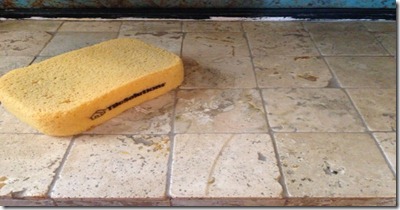 Excess grout cleaned off. Once the grout has cured,
I will spray a stone sealer on.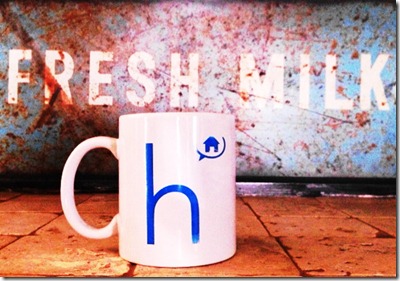 Can't wait to sit down and enjoy a fresh cup of coffee
and admire the new life we gave to the bakers rack
and old Colvert Sign.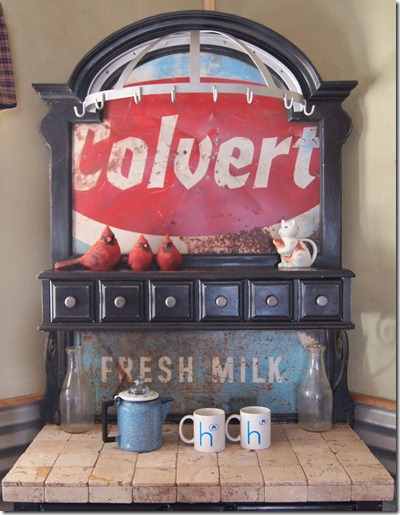 Ready for some coffee!!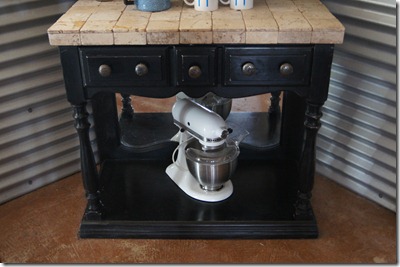 Perfect spot for the Kitchen Aid Mixer!
Here is our finished makeover. We really had a lot of
fun giving this old bakers rack a new life. Next time
I decide to turn a piece into a coffee station, you can bet
your last dollar that I will measure to see if a
modern coffee pot will fit

I am still searching for that
8- 10 cup coffee pot under 12 1/2 inches tall.